Opportunities
Lisburn Castlereagh City offers a diverse range of investment and property developments. As well as growing the manufacturing and research base we have high demand for developments in:
Hotel & Leisure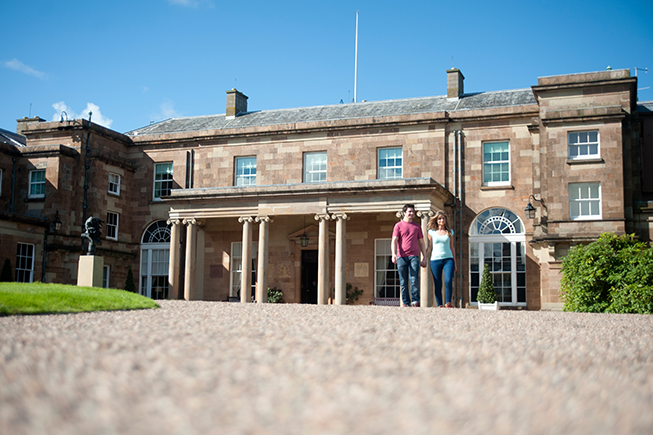 There are major developments taking place across Lisburn Castlereagh City which will provide exciting opportunities to grow the range of accommodation available. The development of Hillsborough Castle, the official royal residence for HM The Queen in Northern Ireland, by Historic Royal Palace will attract upwards of 200,000 visitors a year by 2020.
This project will also bring significant benefits to the Northern Ireland economy, bringing investment and creating new jobs as well as more opportunities for educational and community programmes at the Castle. The Council will work in partnership to ensure the infrastructure is in place to support this development.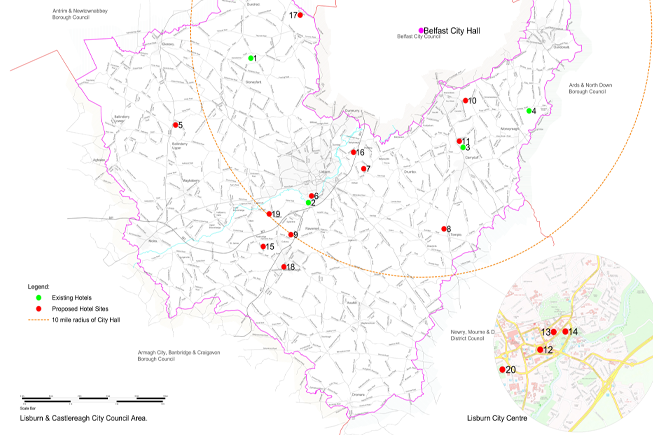 Retail & Office
The City's ambitious Masterplan contains a series of major development projects which are designed to make the area more competitive, attractive and appealing to investors. This includes developments to strengthen the retail circuit and address any gaps in its offering, major new infrastructure and investment in office floorspace; all of which will realise the full economic potential of the area.
Tourism & Riverside Development
Lisburn and Castlereagh City Council in partnership with Lagan Navigation Trust are developing the 'Discover Waterways Lisburn' project which will re activate the use of the Lagan Navigation by introducing water activities back on to the historic Lagan Canal at Union Locks. The project plans to create a multi-use environment, re-watering the current dry basin providing the perfect resource for canoeing activities with associated changing/showering area and storage facilities. It will see the restoration of an original Lock Keepers cottage into a waterside cafe which will encourage an increase of walking and cycling activity in the Union locks area.
The project will also deliver the restoration of Navigation House as an interpretation centre and digital hub to enable the delivery of a rich programme of educational programmes and training engagement.